Brooklyn. Home of Hip-Hop. Former home of the Brooklyn Dodgers. AKA Brook Land or the boogie down borough. Legendary by any name. In fact, it's named after a Dutch village named Bruekland.
Maybe you've watched the TV series Brooklyn Nine-Nine. Or seen the movie Motherless Brooklyn. Or know someone named Brooklyn. It's a somewhat common name these days. In any case, this article is probably not the first time you've heard it.
The Boogie Down is cool and has always been cool, even though it has changed a lot over the decades. There are plenty of safe neighborhoods to move to in Brooklyn if you want to live in that cool. Here's a closer look.
Dangerous Neighborhoods In Brooklyn
First, it's important to know how to determine if a Brooklyn neighborhood is safe. What kind of research can you conduct to come to a reliable determination?
There is pre-research you can do on the internet. Even more effective is on-the-ground assessments. Start with the internet.
Check Rental Availability
Not for yourself, although you can kill two birds with one stone here. If there is a high availability of rentals in the area, it indicates that there is a high turnover of tenants in the neighborhood. This generally suggests a high crime rate.
If people seem to be staying in their apartments long-term, you can safely surmise that there is a low crime rate and no need for tenants to seek shelter elsewhere.
Check The Crime Maps
Cross-reference that research! It is easy to find statistics on the internet. But don't trust all those moving and rental sites that just want your business. Go to the source: police maps and city government statistics. Crime mapping services use police maps and crime reports to compile a clear assessment of crime statistics.
After you have completed some apartment or house hunting for yourself, you can enter the address on the crime map sites and they will give you detailed reports of recent crimes in the area.
Visit The Neighborhood
Once you have completed a satisfactory background check online, check out the Brooklyn neighborhoods in person! In daylight hours, of course. Night visits can be deceiving and potentially dangerous.
Look around. Are the apartments and homes clean and well-kept? What kind of businesses are in the neighborhood. Do they seem active and well-maintained? No matter what you read on the internet, there is no better assessment method than seeing it with your own eyes!
Mingle With The Locals
Since you're there, why not talk to the locals? What have you got to lose? You don't live there yet. If they are not nice to you then, at least you will know the neighborhood is not friendly.
Generally, talking directly to folks who have experience living in the area is better targeting than what you might search on the internet. You will receive more tailored, specific answers. Don't be afraid to say who you are and that you are considering moving into the neighborhood.
Other factors to research and consider in regards to the safety of the neighborhood are average income in the neighborhood, average rent or buy prices, and the kinds of people who live there. Young professionals? Young families? Wealthy? Middle-class families? The quality of schools can also help you determine safety and whether you can be part of a close-king community. All these indicators can be researched on the net.
Brooklyn Transit
Well, now you know what to play on your Spotify as you dart around the borough. But how do you dart? Brooklyn is accessible by bridge with car or taxi, and by a multitude of MTA bus and subway lines. MTA stands for Metropolitan Transit Authority, the governing body that runs public transportation in New York City.
There are actually close to a hundred bus lines running to, from, and throughout Brooklyn. Your safest bet is any lines that start with B. Fun Fact! The 'B' prefix was not added until the middle of the nineteen seventies.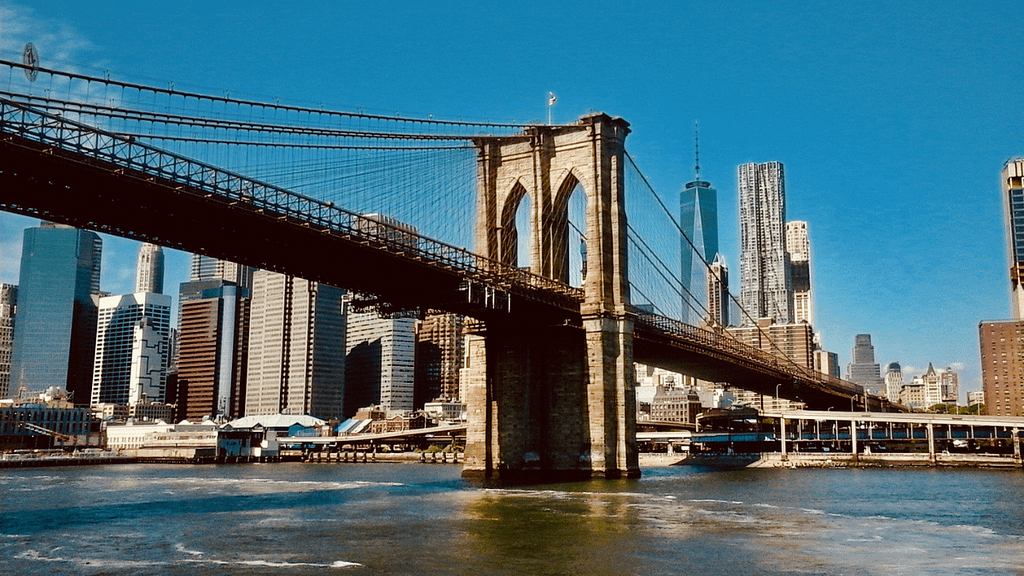 Subway lines running through Brooklyn are most famously, the J and Z lines. Which is, fun fact! Where Jay-Z takes his moniker from. You can also take the L, which spans Williamsburg to Bushwick. Other lines run through Brooklyn as well.
All this information and more can be easily accessed on the MTA website. You can even plan your trip!
Which Are The Safest Neighborhoods In Brooklyn?
While we can't talk about a best neighborhood per see, there are some areas that offer more public spaces and options. It's time to find out what are the best neighborhoods so you can breathe easy. Here they are, in alphabetical order, to be fair.
Bay Ridge
The key advantage and most attractive aspect of Bay Ridge is that it is a waterfront neighborhood. Historical, too – battles were fought there during the Revolutionary War, The War of 1812 and the Civil War.
Now it has a suburban peacefulness vibe and many families have happily settled there for generations. There are plenty of budget apartments in the area and it's an easy commute if you work in the Financial District.
Full of trendy restaurants on the waterfront, Bay Ridge also boasts a striking view of one of the aforementioned famous bridges, the Verrazano-Narrows Bridge. Attractions include the Botanical Gardens, a century old movie house, and a pizzeria that features live jazz on the weekends. Tasty!
Property Crime and Violent Crime fall on the lower side of the statistics and the neighborhood has a healthy population of over seventy seven thousand. Houses go for an average of six hundred thousand and the average rent is just under fourteen hundred.
Brooklyn Heights
Brooklyn Heights is two things: trendy and pricey. Sorry, three things – trendy, pricey and worth it. You can still find affordable apartments amongst the vintage brownstones and breathtaking views of the bay.
The neighborhood formerly known as Brooklyn Village is renowned for architecture and art galleries. It's cozy and warm and appreciated by artists who revel in the small town vibe.
Things to do include visiting the transit museum, catching a glimpse of that bastion to freedom, the Statue Of Liberty, from the Brooklyn Promenade, or catching a cocktail at one the oldest bars in the neighborhood, simply named The Long Island Bar.
Homes in Brooklyn Heights average a ritzy 1.2 million, while average rent is over two thousand dollars. The neighborhood is considered eighty one percent safer than other New York neighborhoods and is preferred by singles and young professionals.
DUMBO
DUMBO stands for Down Under the Manhattan Bridge Overpass. This is a neighborhood that is underpopulated but experiencing explosive growth. Driving that growth is the simple fact that many tech companies and start-ups are establishing bases in this neighborhood.
Unfortunately, that's also driving up real estate prices, making Dumbo one of the most expensive neighborhoods, a virtual San Francisco of the east. A high percentage of that real estate is former industrial buildings and factories converted into lofts.
Like the B-lines, Dumbo was rebranded in the seventies by developers. Previously it had been known as Fulton Landing. Dumbo is home to many chic bars, lounges and restaurants as well as less pretentious cafes. The youngster vibe also attracts music festivals and art exhibitions.
Dumbo has a very low crime rate, making it attractive to families. Statistics show an average of just 29 violent crimes per one thousand residents.
Park Slope
Park Slope is another wealthy and posh, expensive neighborhood, a trait it shares in common with Brooklyn Heights. Despite that, Park Slope has a very laid-back vibe. It's picturesque with a rich history of nature and tradition.
Thusly, Park Slope's biggest attractions are mostly outdoor. It's very near to Prospect Park, which some call superior to the world-famous Central Park. Outdoor attractions found in Prospect Park include the Prospect Park Zoo and an open-air concert venue.
Exquisite cuisine runs the gamut from fresh seafood to Mexican delicacies. Union Hall is a club with a well-regarded reputation. The Brooklyn Museum and Brooklyn Academy Of Music also sit squarely in Park Slope.
Average house prices come in under a million, while average rent prices are better than Brooklyn heights at just over two thousand. Crime rates are exceptionally low; Seventy one percent lower than the national average, in fact.
Williamsburg
What can be said about Williamsburg? It's the most legendary neighborhood in this legendary borough. Legend has it the Lenape Tribe first roamed these grounds, followed by Europeans and now young artists.
Williamsburg is a diverse mix of commercial, residential and manufacturing. Street art is plentiful. Williamsburg was first populated by fleeing artists in the seventies in search of cheaper rent not far from Manhattan. It is sometimes referred to as 'Little Berlin'.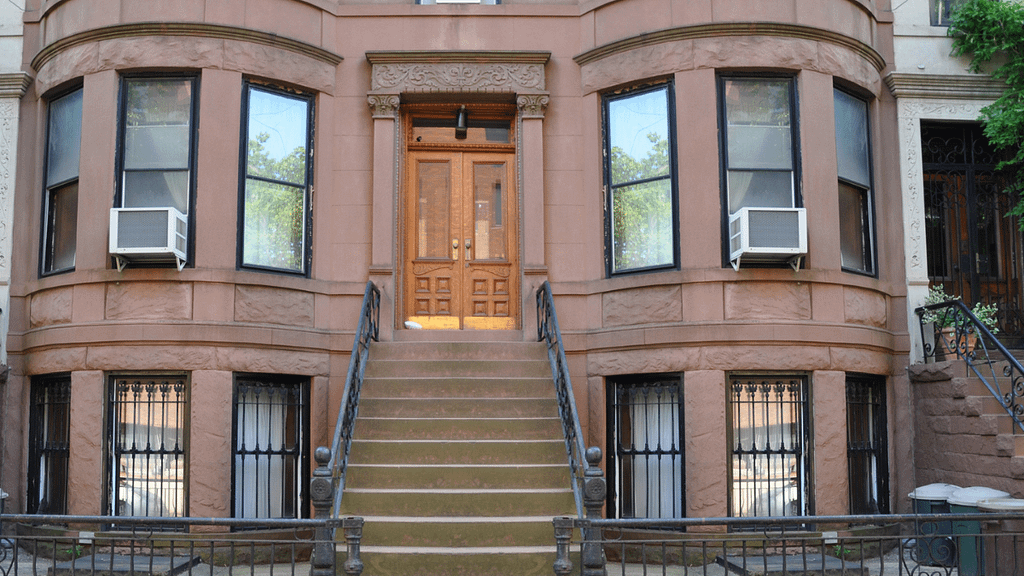 Never a shortage of what to do in Williamsburg. Swanky wine and cocktail bars, art galleries, concerts, comedy shows, fashionable shopping. Williamsburg is as much a desired destination as Manhattan itself.
As the neighborhood continues to gentrify, crime rates are declining. Williamsburg is most definitely an attractive option for singles looking for an easy commute to Manhattan – it's just ten minutes away. 
Borough Park
One of the safest neighborhoods in Brooklyn, along with Kensington. What's particularly notable about Borough Park is that it has the highest Orthodox Jew population outside of Israel. It's mostly residential, densely packed with a population of over one hundred fifty thousand.
Fun Fact! Borough Park is sometimes called the 'Baby Boom Capital' of New York City. More babies are delivered at its local hospital than any other hospital in the city. Do be aware, due to the high concentration of Jewish people, most stores are closed for Sabbath on Saturdays. Conversely and contradictorily, Sundays can seem like a normal business day.
Apartments are scarce! The crime rate is dropping year over year and families are attracted to the area. Violent Crime and property crime rates are among the lowest in the city.
Bushwick
Getting safer every day. Bushwick has become home to refugees from Williamsburg who were driven from there when prices got high, just as those who originally migrated to Williamsburg were seeking refuge from Manhattan real estate.
What's most attractive about Bushwick is that it is still relatively affordable and just an hour away from Manhattan. As a result, Bushwick has been experiencing gentrification, a major turnaround from its day of high crime during the 'crack wars' on Knickerbocker Avenue in the eighties.
Like Williamsburg, Bushwick is a former industrial and manufacturing zone. Bushwick has retained its homey vibe, no pun intended, and now all kinds of hip and fun bars, cafes and other nightlife staples are popping up all over the place. The cuisine is quite intriguing also, offering a variety of styles you might not find in other neighborhoods.
Dyker Heights
Dyker Heights offers a pleasant, quiet, family-friendly atmosphere. In Dyker Heights, it's possible to find what you don't usually find in urban settings – courtyards and backyards. And yards mean barbeques!!! You can even have a garage.
Located near Fort Hamilton, Dyker Heights is populated with military families. It's also outdoorsy – nearby is Dyker Beach Park. One of Dyker Height's pride and joys is the annual Christmas Lights display, famous throughout the five boroughs.
Dyker Heights is diverse. Greek Cuisine. They still appreciate a good Happy Hour special! There's a place to drink and draw. A golf course. House prices average seven hundred fifty thousand, while rent is a reasonable average of thirteen hundred.
Mom and Pop businesses still breathe in Dyker Heights. This neighborhood is often described as 'quaint and unpretentious'. Statistics claim Dyker heights is safer than eighty-five percent of other neighborhoods. Take a step back to safer times in Dyker Heights.
Prospect Heights
Prospect Heights is a great neighborhood for singles, with a thriving, exciting nightlife. Although situated right next to Park Slope, Prospect Heights is reasonably affordable and accessible.
The Brooklyn Museum can be perused in Prospect Heights. You can root for the home team at a basketball or hockey game at Barclay Center. Also fun is the Brooklyn Escape Room.
Breakfast is a must-have at local restaurants. Local boutiques and coffee shops abound. Walking traffic is much more common than the car kind. The classic row houses remind you that you are finding yourself in the heart of Brooklyn.
Best part? It's got one of the best crime rates in New York – seventy-one percent lower than the entire national average! Houses will set you back 'round six hundred sixty thousand and rent is fair at around fifteen hundred a month on average.
What The People Say
Residents say that following common-sense protocols will keep you pretty safe in Brooklyn. They also mention that what is as important if not more than just the neighborhood itself, is the building you move into. Vet the landlord and the property.
Most residents commonly describe Brooklyn as almost one hundred percent safe, with hot pockets of danger like anywhere else. Remain alert is an oft-quoted tip.
Brooklyn Heights, Williamsburg and Bushwick are regularly mentioned as being safe, with an emphasis on young professionals and singles on Bushwick and Williamsburg.
In general, the consensus is that as Brooklyn gentrifies, it becomes safer and that Brooklyn's reputation is worse than the reality.
Notable Neighborhoods
Brooklyn is full of little, notable neighborhoods. Brooklyn is a people borough, representing the diversity and urban atmosphere that New York City is so famous for.
Neighborhoods like the trendy hipster heaven Williamsburg and downtown Brooklyn. Or the wealthy Park Slope. Notable neighborhoods like these ones also happen to rank on the safest list. Read on to find out more about them.
A Little Bit of Brooklyn History
The Dutch first settled in Brooklyn in the sixteen hundreds. Many neighborhoods in Brooklyn are named after Dutch villages and still have traces of historic architecture. For example, Bushwick, a kind of Williamsburg 2.0, was named for Boswijck village in 1661.
Brooklyn was a major flashpoint during the Revolutionary War. There's even the famous 'Battle of Brooklyn'. It was also a major supplier of soldiers and materials during the Civil War. Brooklyn was also a major port destination.
Brooklyn was officially incorporated in 1817. This led to a population growth spurt. Today it is the most populated borough of the five boroughs of New York City and if it were ranked as a city, not a borough, it would be the third most populous city in all of the United States, ranking behind Los Angeles and Chicago.
Brooklyn Royalty
Lots of famous celebrities you might know hail from Brooklyn. Aaliyah, Woody Allen, Joy Behar, Busta Rhymes, Steve Buscemi, Jimmy Fallon, Mary Tyler Moore, Eddie Murphy, Ol' Dirty Bastard, Lou Reed, Bernie Sanders, Jay-Z. The list just goes on and on and on and on…
Everybody knows the Frank Sinatra classic 'New York, New York'. But New York City proper isn't the only borough that gets songs written about it. Consider 'No Sleep 'Till Brooklyn' by The Beastie Boys or 'Brooklyn On A Saturday Night' by Neil Diamond. Both classic songs about the borough. Even the disco anthem ''Stayin' Alive' is technically "set in Brooklyn".
Wanna get familiar with Brooklyn before moving on in? Watch some of the famous films set in Brooklyn. Recommended are 'Moonstruck' with Cher and Nicholas Cage, the aforementioned 'Saturday Night Fever', Spike Lee's landmark film 'Do The Right Thing' and many, many more.
Finding The Safest Neighborhood In Brooklyn
The first priority when choosing where to live should be safety. Safety can be described as not being afraid to go out alone. When investigating any neighborhood, be sure to look out for signs of safety like well-lit streets, friendly neighbors, parks, transit and well-maintained homes. Good luck!
Born and raised amidst the hustle and bustle of the Big Apple, I've witnessed the city's many exciting phases. New York is not just a city to me; it's a living, breathing entity. When I'm not exploring the city or penning down my thoughts, you can find me sipping on a cup of coffee at my favorite local café, playing chess or planning my next trip. For the last twelve years, I've been living in South Williamsburg with my partner Berenike.