New York City, with its vibrant energy and endless attractions, is a city that never fails to captivate its residents and visitors alike. But what if you could experience the magic of the city without ever leaving your hometown?
With a staycation in NYC, you can do just that. In this comprehensive guide, we'll explore the best staycation options in the city that never sleeps. From luxurious hotels to immersive cultural experiences, we'll uncover the hidden gems and must-see destinations that will make your staycation unforgettable. So, put on your tourist hat and get ready to explore the wonders of NYC without stepping foot outside your door.
Benefits of a Staycation in NYC
A staycation in NYC offers numerous benefits that make it a compelling choice for locals looking to unwind and recharge. Here are just a few reasons why a staycation in the city might be the perfect escape for you:
Convenience and Cost Savings
One of the major advantages of a staycation is the convenience it offers. You don't have to worry about travel arrangements, packing, or dealing with the stress of airports. Instead, you can simply check into a local hotel, explore the city at your own pace, and return to the comfort of your own home at the end of the day. This convenience also translates to cost savings, as you won't have to spend money on transportation, flights, or accommodations.
Discovering Hidden Gems
Living in a city as vast as NYC, it's easy to get stuck in your routine and overlook the hidden gems that lie just beyond your usual haunts. A staycation provides the perfect opportunity to explore new neighborhoods, try different cuisines, and stumble upon unique shops and attractions that you may have never discovered otherwise. It's a chance to see your city with fresh eyes and uncover the hidden treasures that make NYC so special.
Supporting Local Businesses
By choosing to staycation in NYC, you're not only treating yourself to a memorable experience but also supporting the local economy. From boutique hotels to family-owned restaurants, countless small businesses rely on the patronage of locals and tourists alike. By spending your staycation dollars at these establishments, you're helping to keep the heart and soul of NYC alive.
Best Staycation Hotels in NYC
A staycation wouldn't be complete without a comfortable and luxurious hotel to call home during your time in the city. Luckily, NYC is home to a wide range of exceptional hotels that offer the perfect blend of comfort, style, and convenience. Here are a few of the best staycation hotels in NYC:
The Plaza Hotel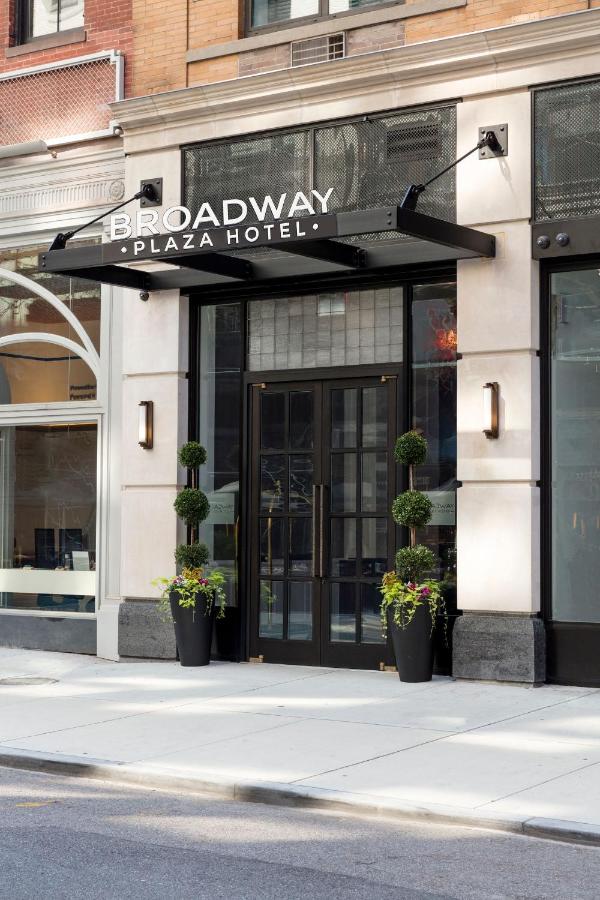 Located just ten blocks from Rockefeller Plaza and across the street from Central Park, The Plaza Hotel is an iconic landmark that exudes opulence and grandeur. With its rich history and prime location, The Plaza offers an unparalleled staycation experience. Indulge in luxurious amenities, dine at world-class restaurants, and immerse yourself in the elegance of old New York.
The Box House Hotel
Nestled in the trendy neighborhood of Greenpoint, The Box House Hotel offers a unique and stylish staycation experience. This boutique hotel features spacious loft-style rooms, a rooftop terrace with panoramic views of the city, and a vibrant atmosphere that captures the essence of Brooklyn. With its prime location and modern amenities, The Box House Hotel is the perfect choice for those looking to immerse themselves in the vibrant energy of the city.
Soho House
Soho House, located in the vibrant neighborhood of Chelsea, offers a unique and exclusive staycation experience. With its chic decor, rooftop pool, and luxurious amenities, Soho House is a haven of relaxation in the heart of the city. Indulge in spa treatments, savor delicious cuisine, and enjoy the vibrant nightlife that surrounds this members-only hotel.
Boro Hotel
For those looking for a staycation experience with a view, Boro Hotel in Long Island City is the perfect choice. This contemporary hotel offers stunning views of the Manhattan skyline, spacious rooms with modern amenities, and a rooftop terrace where you can unwind and soak in the beauty of the city. With its proximity to Manhattan and its stylish design, Boro Hotel is a hidden gem for a memorable staycation in NYC.
Exploring the Neighborhoods: A Staycation by Borough
One of the best things about NYC is its diverse neighborhoods, each with its own unique charm and character. Exploring different boroughs during your staycation allows you to immerse yourself in the distinct cultures and experiences that make NYC so vibrant. Let's take a closer look at each borough and the must-see attractions and experiences they offer.
Manhattan
Manhattan is the heart of NYC, home to iconic landmarks, world-class museums, and bustling streets that never sleep. When staycationing in Manhattan, you can start your day with a stroll through Central Park, visit world-renowned museums like the Metropolitan Museum of Art and MoMA, and indulge in shopping on Fifth Avenue. Don't forget to catch a Broadway show in Times Square and enjoy a meal at one of Manhattan's many acclaimed restaurants.
Brooklyn
Brooklyn is a borough known for its creative energy, diverse neighborhoods, and thriving food scene. During your staycation in Brooklyn, explore the trendy streets of Williamsburg, visit the Brooklyn Museum and Brooklyn Botanic Garden, and enjoy breathtaking views from the Brooklyn Bridge. Indulge in the borough's culinary delights, from artisanal pizza to farm-to-table cuisine, and don't miss the chance to catch a live performance at the Barclays Center.
Queens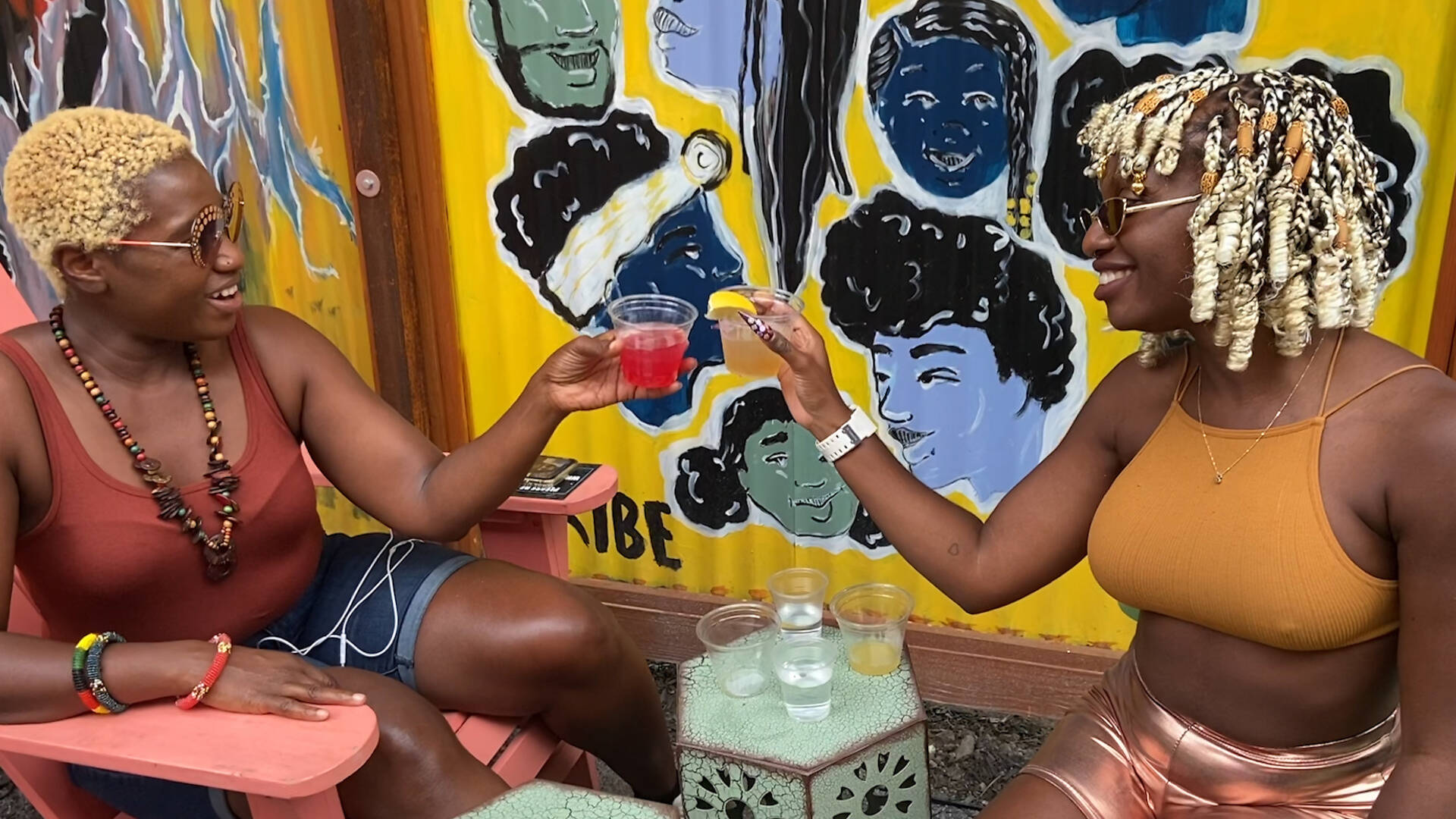 Queens is a melting pot of cultures, offering a rich tapestry of culinary delights, cultural institutions, and natural wonders. During your staycation in Queens, explore the diverse neighborhoods of Flushing and Jackson Heights, where you can sample cuisines from around the world. Visit the iconic Unisphere in Flushing Meadows-Corona Park, enjoy a peaceful walk along the waterfront in Astoria Park, and immerse yourself in art and history at the Museum of the Moving Image.
The Bronx
The Bronx is often called the "greenest" borough, with its abundance of parks, gardens, and outdoor spaces. During your staycation in the Bronx, visit the Bronx Zoo, the largest metropolitan zoo in the country, and explore the beautiful trails and gardens of the New York Botanical Garden. Don't miss the chance to catch a Yankees game at Yankee Stadium or immerse yourself in the vibrant cultural scene at the Bronx Museum of the Arts.
Staten Island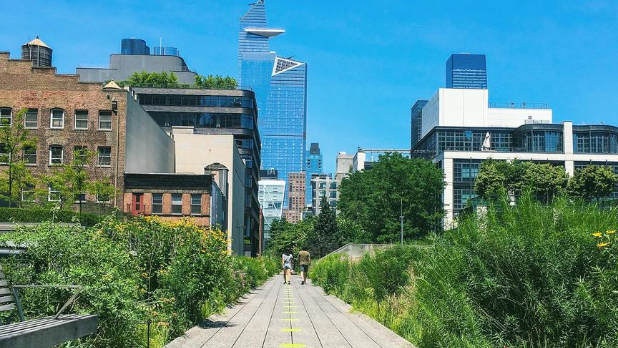 Staten Island offers a peaceful retreat from the hustle and bustle of the city, with its scenic waterfront views and natural beauty. Take a ride on the Staten Island Ferry and enjoy breathtaking views of the Manhattan skyline, visit the Staten Island Museum to explore the borough's rich history, and take a leisurely stroll through the picturesque Snug Harbor Cultural Center & Botanical Garden.
Cultural Experiences: Museums, Galleries, and Shows
A staycation in NYC wouldn't be complete without immersing yourself in the city's vibrant cultural scene. From world-class museums to avant-garde galleries and Broadway shows, there's no shortage of cultural experiences to indulge in. Here are a few must-visit destinations for a dose of art, history, and entertainment during your staycation:
The Metropolitan Museum of Art
The Metropolitan Museum of Art, also known as the Met, is one of the world's largest and most renowned art museums. With its vast collection spanning thousands of years and multiple continents, the Met offers a truly immersive cultural experience. Explore ancient Egyptian artifacts, admire European masterpieces, and discover contemporary works of art. Don't forget to visit the rooftop garden for stunning views of Central Park.
Museum of Modern Art (MoMA)
For lovers of modern and contemporary art, a visit to the Museum of Modern Art (MoMA) is a must. Home to an extensive collection of paintings, sculptures, photography, and design, MoMA showcases the evolution of art from the late 19th century to the present day. Explore iconic works by artists such as Vincent van Gogh, Pablo Picasso, and Andy Warhol, and catch rotating exhibitions that highlight emerging trends in contemporary art.
Broadway Shows
No staycation in NYC would be complete without experiencing the magic of Broadway. From timeless classics to groundbreaking new productions, Broadway offers a diverse range of shows to suit every taste. Catch a musical like "Hamilton" or "The Lion King," immerse yourself in a thought-provoking play, or enjoy a night of laughter at a comedy show. With its world-class performances and electrifying atmosphere, Broadway is an essential part of the NYC experience.
Chelsea Galleries
Chelsea is known as the art hub of NYC, with its numerous galleries showcasing the works of both established and emerging artists. Take a leisurely stroll through the neighborhood and explore the cutting-edge exhibitions that push the boundaries of contemporary art. From abstract paintings to immersive installations, Chelsea's galleries offer a glimpse into the ever-evolving world of art.
Outdoor Adventures: Parks, Gardens, and Waterfronts
While NYC is known for its towering skyscrapers and bustling streets, the city also boasts an abundance of green spaces, parks, and waterfronts. During your staycation, take advantage of the city's outdoor offerings and enjoy a breath of fresh air. Here are a few outdoor adventures to add to your itinerary:
Central Park
Central Park is the crown jewel of NYC's green spaces, offering a tranquil oasis in the heart of Manhattan. Take a leisurely stroll through the park's winding paths, rent a rowboat on the lake, or have a picnic on the Great Lawn. With its lush landscapes, scenic bridges, and iconic landmarks like the Bethesda Terrace and Strawberry Fields, Central Park is a must-visit destination for nature lovers and urban explorers.
The High Line
The High Line is a unique elevated park built on a historic freight rail line. Stretching over a mile long, this urban oasis offers stunning views of the city skyline, beautifully landscaped gardens, and art installations. Take a leisurely walk along the High Line, stop for a coffee at one of the many cafes, and enjoy the vibrant atmosphere of this one-of-a-kind park.
Brooklyn Bridge Park
Located along the waterfront in Brooklyn, Brooklyn Bridge Park offers breathtaking views of the Manhattan skyline, the Brooklyn Bridge, and the Statue of Liberty. Explore the park's lush green spaces, walk or bike along the waterfront promenade, and relax on the sandy shores of the beach. With its playgrounds, sports facilities, and outdoor art installations, Brooklyn Bridge Park is a perfect destination for a fun-filled day outdoors.
Governors Island
Governors Island is a hidden gem just a short ferry ride away from Manhattan. This car-free oasis offers stunning views of the city, historic buildings, and acres of green spaces to explore. Rent a bike and ride around the island, have a picnic by the water, or enjoy a game of mini-golf. Governors Island also hosts a variety of events and festivals throughout the year, from outdoor concerts to art exhibitions.
Dining Delights: From Food Trucks to Fine Dining
No staycation is complete without indulging in the city's culinary delights. NYC is a food lover's paradise, offering a diverse range of cuisines and dining experiences. From food trucks to Michelin-starred restaurants, there's something to satisfy every palate. Here are a few dining destinations to add to your staycation itinerary:
Food Trucks and Outdoor Markets
One of the best ways to experience NYC's food scene is by sampling the offerings from its numerous food trucks and outdoor markets. From gourmet tacos to artisanal ice cream, these mobile eateries serve up a wide variety of delicious dishes. Head to Smorgasburg in Brooklyn to sample a range of international cuisines, or visit the various food truck parks scattered throughout the city for a taste of NYC's street food culture.
Ethnic Neighborhoods
NYC is known for its diverse population, and this diversity is reflected in its vibrant food scene. Explore neighborhoods like Chinatown, Little Italy, and Jackson Heights to indulge in authentic cuisines from around the world. From dim sum to cannoli to spicy Indian curries, these neighborhoods offer a culinary journey that will transport you to different corners of the globe.
Michelin-Starred Restaurants
For a truly special dining experience, treat yourself to a meal at one of NYC's Michelin-starred restaurants. From fine French cuisine to innovative tasting menus, these establishments showcase the city's top culinary talent. Indulge in a multi-course meal at Eleven Madison Park or Le Bernardin, or savor the flavors of modern American cuisine at Gramercy Tavern. With their impeccable service, elegant ambiance, and exceptional dishes, these restaurants are sure to leave a lasting impression.
Rooftop Bars and Dining
Take advantage of NYC's stunning skyline by dining or sipping cocktails at one of its many rooftop bars and restaurants. From chic lounges to vibrant rooftop gardens, these establishments offer panoramic views of the city while you enjoy delicious food and drinks. Whether you're looking for a romantic date spot or a lively atmosphere to enjoy with friends, NYC's rooftop scene has something for everyone.
Shopping Spots: Unique Boutiques and Local Markets
A staycation is the perfect time to indulge in some retail therapy and discover the unique shopping spots that NYC has to offer. From designer flagships to local boutiques and bustling markets, there's something for every style and budget. Here are a few shopping destinations to explore during your staycation:
Fifth Avenue
Fifth Avenue is synonymous with luxury shopping, featuring flagship stores of renowned designers and high-end department stores. Take a stroll down this iconic street and browse the latest collections from brands like Tiffany & Co., Bergdorf Goodman, and Saks Fifth Avenue. Whether you're looking to splurge on a designer handbag or simply enjoy some window shopping, Fifth Avenue is a must-visit destination for fashion enthusiasts.
SoHo
The neighborhood of SoHo is known for its cobblestone streets, cast-iron architecture, and a vibrant shopping scene. Explore the area's trendy boutiques, independent designers, and art galleries. From unique fashion finds to one-of-a-kind home decor, SoHo offers a curated selection of shops that cater to a variety of tastes and styles.
Chelsea Market
Located in the heart of Chelsea, Chelsea Market is a food lover's paradise and a shopping destination all in one. Browse through the market's stalls and shops, which offer everything from artisanal chocolates to gourmet spices. Indulge in a delicious meal at one of the market's many eateries, or pick up fresh ingredients to create your own culinary masterpiece at home.
Vintage and Thrift Stores
For those seeking unique and sustainable fashion finds, NYC is home to a plethora of vintage and thrift stores. Explore neighborhoods like Williamsburg in Brooklyn and the East Village in Manhattan for a treasure trove of vintage apparel, accessories, and home decor. From designer vintage to eclectic thrifted pieces, these stores offer endless possibilities for creating a one-of-a-kind wardrobe.
Relaxation and Wellness: Spas, Yoga Studios, and Retreats
A staycation is the perfect time to prioritize self-care and indulge in relaxation and wellness activities. NYC is home to numerous spas, yoga studios, and wellness retreats that offer a sanctuary of tranquility amidst the hustle and bustle of the city. Here are a few places to rejuvenate and restore your mind, body, and soul during your staycation:
Spa Treatments
Escape the stresses of daily life and pamper yourself with a spa treatment at one of NYC's luxurious spas. From rejuvenating facials to soothing massages, these spas offer a range of services designed to relax and revitalize. Indulge in a spa day at The Peninsula Spa or The Mandarin Oriental Spa, where you can enjoy luxurious treatments and breathtaking views of the city.
Yoga and Meditation Studios
NYC is home to a vibrant yoga and meditation scene, with numerous studios offering classes for practitioners of all levels. Whether you're a seasoned yogi or a beginner looking to try something new, there's a class for everyone. From hot yoga at Y7 Studio to aerial yoga at Om Factory, these studios offer a variety of styles to suit your preferences. Take a moment to find balance and peace during your staycation.
Wellness Retreats
If you're looking for a more immersive wellness experience, consider booking a wellness retreat during your staycation. These retreats offer a holistic approach to well-being, combining yoga, meditation, healthy meals, and workshops to nourish your body and mind. Escape the city for a few days and recharge in the serene surroundings of upstate New York or the Hudson Valley.
Events and Festivals: Celebrating NYC's Vibrant Culture
NYC is known for its vibrant cultural scene, and there's no shortage of events and festivals that celebrate the city's diverse heritage. During your staycation, immerse yourself in the excitement of these events and become part of the city's cultural fabric. Here are a few annual events and festivals to look out for:
New York Fashion Week
New York Fashion Week is one of the most anticipated events in the fashion industry, showcasing the latest collections from top designers. Experience the glamour and excitement of the runway shows, attend exclusive parties, and immerse yourself in the world of fashion during this week-long extravaganza.
Pride Parade
NYC's Pride Parade is a celebration of love, diversity, and equality. Join the vibrant procession as it makes its way through the streets of Manhattan, filled with colorful floats, music, and dancing. The Pride Parade is a powerful testament to NYC's inclusive and accepting spirit.
Tribeca Film Festival
The Tribeca Film Festival showcases the best in independent cinema, with screenings of feature films, documentaries, and shorts from around the world. Attend premieres, panel discussions, and Q&A sessions with filmmakers, and immerse yourself in the world of cinema during this annual event.
Shakespeare in the Park
Each summer, the Delacorte Theater in Central Park hosts free performances of Shakespeare's plays as part of the Public Theater's Shakespeare in the Park series. Pack a picnic, grab a blanket, and enjoy a night of theater under the stars. This beloved tradition has been a staple of NYC's cultural scene for over 60 years.
Conclusion
A staycation in NYC offers a wealth of possibilities, allowing you to explore the city's hidden gems, indulge in its culinary delights, and immerse yourself in its vibrant cultural scene. From luxurious hotels to outdoor adventures, there's something for everyone to enjoy. So, why not take a break from your everyday routine and embark on a staycation that will allow you to fall in love with the city all over again? Whether you're seeking relaxation, adventure, or cultural enrichment, NYC has it all. So, put on your tourist hat and get ready to explore the wonders of NYC without stepping foot outside your door.
Born and raised amidst the hustle and bustle of the Big Apple, I've witnessed the city's many exciting phases. New York is not just a city to me; it's a living, breathing entity. When I'm not exploring the city or penning down my thoughts, you can find me sipping on a cup of coffee at my favorite local café, playing chess or planning my next trip. For the last twelve years, I've been living in South Williamsburg with my partner Berenike.